Metal carports can help you in protecting and storing your cars, trucks, ATV or even tractors. Unlike the traditional carports, the metal carports are of high-quality and come with hassle-free materials that are easy to install. The carports come in a wide range of options that offer superior protection from elements and give a pleasing authenticity.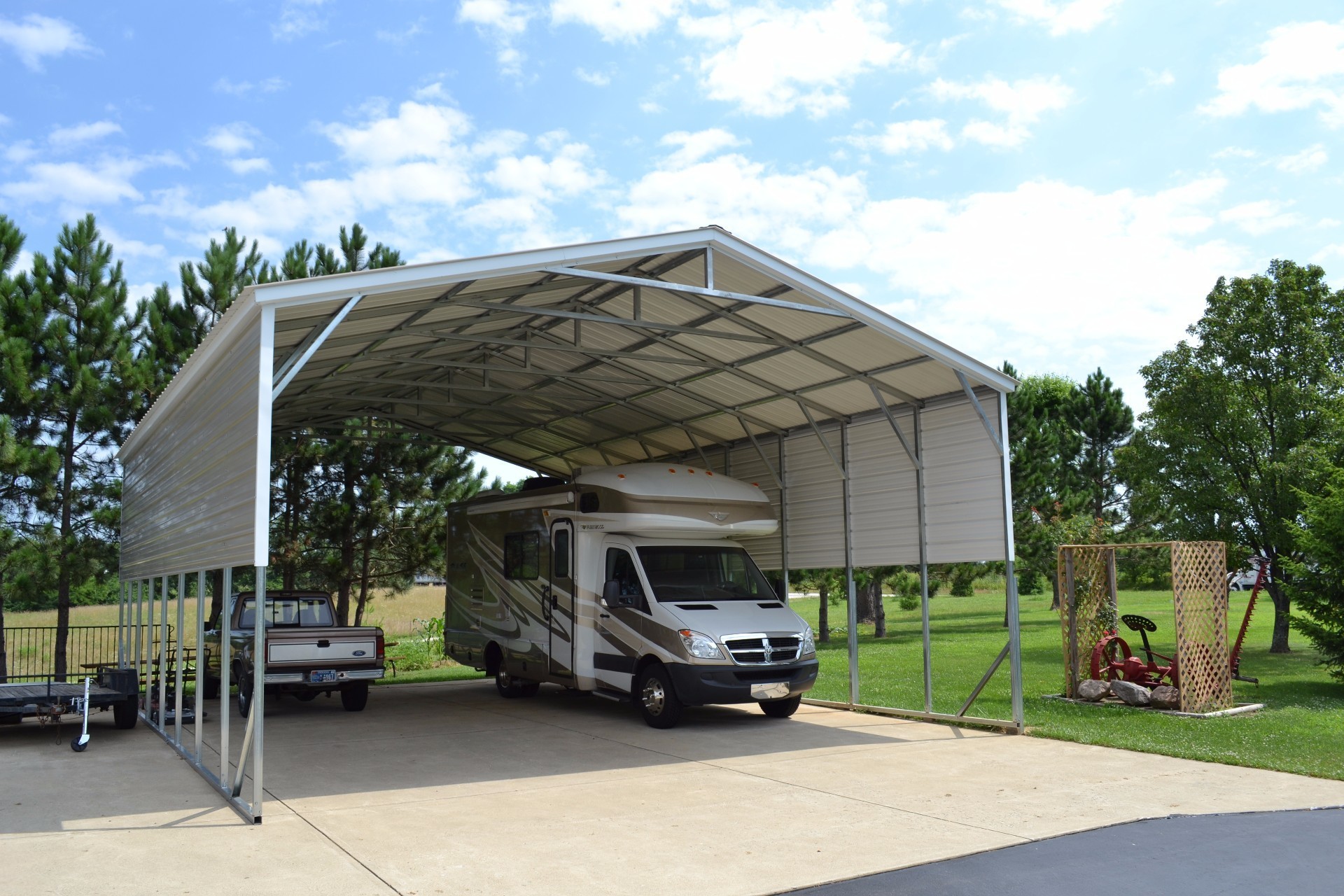 The metal carports come in different varieties that fit different needs. With that in mind, not every metal carport will meet your needs, and that is why you must consider the following few points when purchasing one for yourself:
Types of Vehicles to Store.
Many carport manufacturers can customize your carport design according to your requirements. For instance, if you are going to store multiple vehicles, the carports will come according to the size of the vehicles you wish to store.
Considering this will give you a guideline of the measurement you want your carport to have. Here are some of the standard width that you can follow when looking for a carport dimension for your vehicles:
12 feet- 1 vehicle
18 feet – 2 compact cars
20 feet- 2 midsize cars
22 feet – 2 full sized vehicles (cars, SUV or trucks)
24 feet – 2 sized or oversized vehicles (trucks or oversized cars)
26 feet – 3 midsized vehicles (trucks or cars)
The Location of the Carport will be Installed.
The location of the carport is essential, especially for accessibility. The place should also be clear and leveled before the installation and have adequate space. If you have your carport professionally installed, always make sure the installation team can easily access the site for them to set up the metal carport frames.
The type of Weather in your Area.
If you live in an area that experiences a harsh condition, it is always better to consider the carports that can persevere in the situation. You can have your carport customized, for example, add side panel for extra protection to cope with the situation. Other things you can do is to have sturdy gauge steel that can handle heavy snow and select the good anchors to keep the carport stable. It is recommended to go with a concrete foundation especially if you are in a location that experiences high winds.
Local building Regulations
Does your carport need a certification? There are different regulations in different regions that affect carport constructions. To avoid getting yourself into trouble, it is always necessary to understand all the standards that your local government requires you to meet for the carport construction. To understand more about your region's requirement, you can consult your local government, and if there is any regulations or certifications, you can contact your carport manufacturing company to get the necessary paperwork.
The look of the Carport
There are so many designs that you can choose from when looking for a metal carport. It is good, however, to evaluate different designs before going for a certain carport for satisfaction.